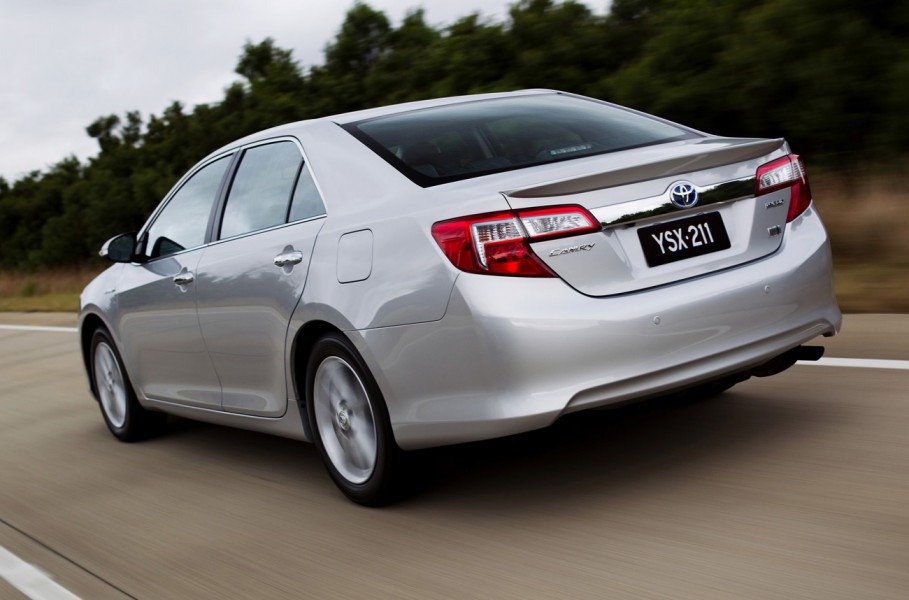 Our guest blogger this month is Joe Campanella of CARCHEX. Get a Warranty Quote
The Toyota Camry holds a place as one of the most valued cars on the auto market. Not only is it a great drive, but the Toyota's reliability stands out as exemplary. However, like any other vehicle, the Camry can, and does, breakdown on occasion.
So what should a Toyota Camry owner look out for?
1. Check Engine Light
Nobody likes to see this little light come on. Even the legendary Camry can't prevent this from happening 100% of the time. One of the most commons causes of this is due to a faulty oxygen sensor.
These sensors detect engine exhaust oxygen levels. Engine performance can be affected by temperature, humidity, altitude, and engine load. Your car's computer automatically adjusts the engine function in response to the amount of oxygen detected in the exhaust. Replacement of the sensor can cost $300 or more.
2. Power Steering Pump and Hoses Leak
It pays to frequently check the power steering fluid levels in your Camry. Leaking is one of the more common problems, and sometime the repairs can be tricky. The difficulty lies in the fact that the leak can be coming from different places. Unfortunately, some mechanics will just replace part after part without really looking for the leak.
Power steering leak repair can sometimes end up costing you thousands of dollars. This problem appears more often in the V6 model Camry.
3. Motor Mount Wear
The motor mount helps secure the engine to the car's frame. The mount also helps absorb the vibrations of the road and of the engine motion itself. Motor mount wear is more common in higher mileage vehicles, and it often shows up as a shaking or vibration when the car is idling.
If left unattended for too long, this problem can lead to a cracked engine block that can cost $3,000 or more to repair. Changing the mount alone typically costs $350 or more.
4. Oil Leak from Valve Cover Gasket
The valves in your Camry's engine are covered by valve covers and gaskets. These covers prevent the leakage of oil. If they get damaged, you guessed it, you get an oil leak. You might smell burning oil or see oil on the ground after your car is parked for a while.
Sometimes the covers simply need to be tightened. If the valve cover or gasket is cracked, you'll need a replacement. Repairs of this kind can cost anywhere between $240 to $350.
5. Transmission Hesitation
You might feel the automatic transmission lag upon acceleration. This could be a computer problem, and updating the vehicle's software might fix it. On car's with higher mileage, it could be a worn transmission part. Once parts are replaced, it's important to update the software again.
Transmission repairs typically start at around $1,000 and go up from there depending on the severity of the problem.
Consider An Extended Warranty
Today's vehicles are more complex than ever. This can mean expensive repairs. With an extended vehicle protection plan, your repair costs are covered. Through Zubie Perks, you can get $100 off an extended warranty package from our trusted partner CARCHEX.  Go to Zubie > Perks to redeem.
As the leading auto warranty insurer, CARCHEX has collected years of repair warranty claim data on thousands of vehicle makes and models. Specific types of Camry repairs highlighted in this article are derived from data provided by RepairPal, a CARCHEX partner. Repair costs derived from both RepairPal, as well as CARCHEX based on actual warranty related data for 2002-2014 vehicles.