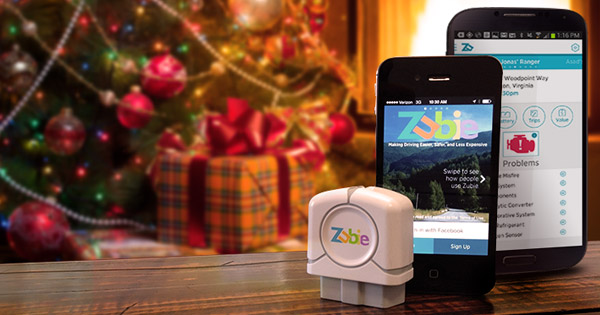 Looking for last minute gift ideas to finish your holiday shopping? Look no further. Zubie was featured as smart car tech that can "make your dumb car smarter" in a gift guide by TechHive – and any driver can appreciate that. Zubie is a great stocking stuffer for family and friends and can help them drive safer and more efficiently all year long. The perfect gift that keeps on giving!
We're also thrilled to announce that Zubie is available on Amazon and Best Buy online, making it simple to add to wish lists and share with others! As a special holiday promotion, we are offering free shipping on any orders through 12/31 on our Zubie Store with promo code FREESHIP.
Car lovers, tech heads, teen drivers and any driver will love getting the newest cool car solution in their stocking. Give the gift of Zubie this holiday season!