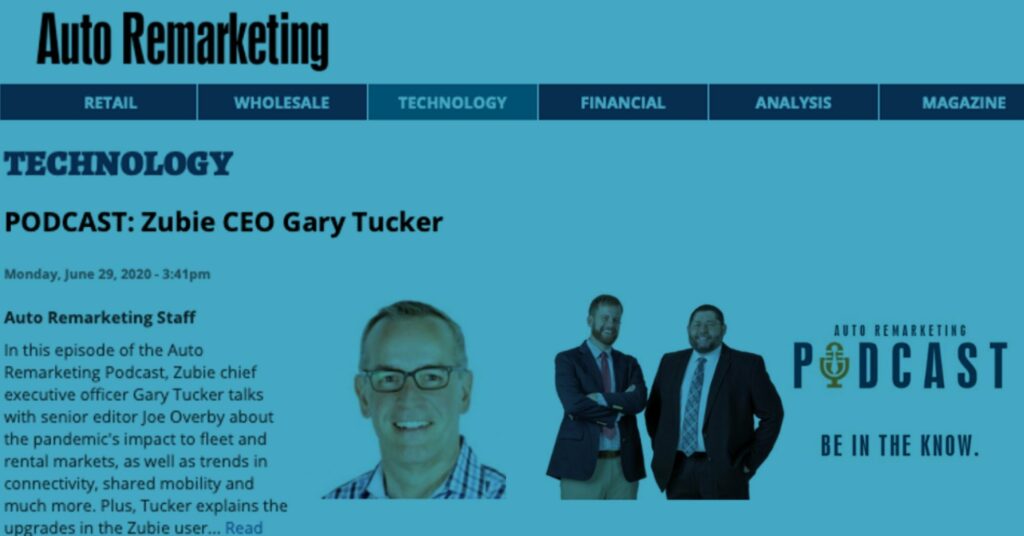 O
ur own Gary Tucker made an appearance on the Automotive Remarketing podcast this week, talking about the future of the connected car, shared mobility and how Zubie is successfully helping business, rental, and dealer loaner fleets make fleet management simple.
One area Gary specifically addressed is one we hear from customers often — the fear of future technology. While fear may be a strong word, many businesses are making decisions to hold off on impending technology investments, concerned that if they guy now, they'll miss out on that game-changing tech that seems "just up the road." In consumer terms, why would you buy an iPhone now when a newer, better iPhone is coming next year?
We're constantly bombarded be "the next big thing" — AI, self-driving technology, 5G — the list goes on. While these technologies make for great news articles, panel discussions, and internet debates, most of these technologies are way out on the horizon. And for every minute SMB owners spend worrying about these technologies, it's a minute wasted not implementing current solutions that can save their businesses time and money right now. In fact, it's just this year that many cellular providers will be sunsetting their 3G networks, meaning the time for an upgrade is quickly coming for many customers using brick "track and trace" telematics solutions.
"As customers get paralyzed, worried about should I act now or wait for 5G, we're able to educate them and say, 'hey, you're going to be waiting a long time and miss on a lot of opportunity if you don't take care of today's technology,'" Gary comments to the podcast host Joe Overby.
Listen to the rest of Gary's thoughts here, and thanks to the folks at Auto Remarketing:
https://soundcloud.com/autoremarketing/zubie-ceo-gary-tucker