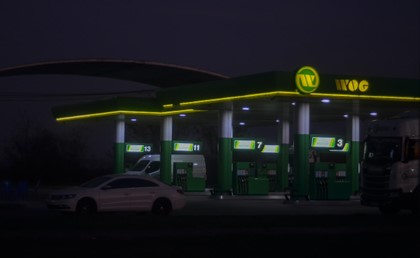 Inflation is here and may be here to stay. Its economic bite is being felt across various sectors, including energy. Gas prices have fluctuated significantly over the past few years, but these have increased at least a dollar since late February 2020. It's not as if gas prices were low then, but now, their price is putting a major damper on businesses. As such, all industries are searching for enhanced fuel efficiency.
Businesses have a variety of ways to achieve these savings. One potential method of increasing fuel efficiency is telematics. Indeed, telematics can help businesses and rental fleets achieve this efficiency by easily integrating with vehicle operations, thus ensuring that cars are using the least amount of gas to drive the furthest distance. Ultimately, this puts more money into your pocket.
How Telematics Works With Vehicles
At its core, telematics can allow your vehicle to engage in various functions. It does this by wirelessly transmitting an array of data that can ensure your car links to a central point of contact. This functionality points data to a central hub, allowing your business to get fleet-wide data and monitor specific cars for performance.
From a fuel efficiency perspective, telematics can contain many functions, including:
Fuel management: If you operate a fleet of rental cars, you can use telematics to monitor the fuel performance of your vehicle fleet. You can also keep extremely detailed records about how much fuel a car has before it's taken off of the lot. This information will then enable a renter to determine how much fuel they need to put back into the vehicle before returning it.
Fleet monitoring and performance management: You can monitor each vehicle for fuel efficiency and ensure drivers use the most fuel-efficient routing possible. If fuel efficiency is a concern above speed, you can use telematics to create specific fuel-efficient routes. You can then grade vehicles and drivers based on the fuel efficiency they achieve.
Maintenance software: Unfortunately, all vehicles lose fuel efficiency over time. This issue occurs as cars get older, equipment wears down, and cars can no longer operate with the efficiency you need. Appropriate telematics can give vehicle health reports and run maintenance software, enabling you to determine when to replace a car component or when it may be more cost-effective to replace a car entirely.
In other words, telematics enables a wireless and automated approach to vehicle health and fuel efficiency. Therefore, an investment in telematics can enable you to make many fuel-related improvements.
How Telematics Can Create a System-Wide and Granular Approach
In addition, telematics systems enable you to generate reports and analytics that can determine how effective your fleet is and how well it's performing. You can use this data to run a series of reports, including fuel efficiency, vehicle utilization, and how well your fleet performs over time.
Furthermore, as noted above, specific telematics modules enable you to get granular details about a vehicle's performance in your fleet. You can use this information to make vehicle or driver-specific adjustments. You can also monitor a vehicle or driver's performance over time, determining when you need to make equipment updates or give drivers additional training.
This information can be applied to fuel efficiency by enabling you to see when improvements are necessary and which pieces of equipment are ideal for what pieces of a journey.
What Equipment Is Necessary
As you'd expect, none of these telematics gains can happen without the right equipment. Therefore, you need to make sure you either purchase the right equipment or work with a leading telematics expert to figure out what equipment you need.
At Zubie, we offer multiple pieces of equipment to fulfill your needs. Our OBD-II devices plug directly into your vehicle's existing OBD port and provide near real-time updates on vehicle location, fuel levels, error codes, and extreme events (harsh braking as an example). Our dashcams provide all of the benefits of our OBD-II devices and add forward and driver facing cameras to monitor driver behavior while uploading video clips to the cloud.
This equipment will enable you to track fuel efficiency, monitor the location of a car in your fleet, and monitor performance. It can also feed data into a central location, enabling easy integration with any other features you have.  These pieces of equipment work hand-in-glove to ensure you get the best and most comprehensive telematics experience.
By now, it should be clear: An investment in telematics will save you money over the long run. Want to take the next steps in saving gas money? Contact us today to learn more about how Zubie can increase fuel efficiency and save money.