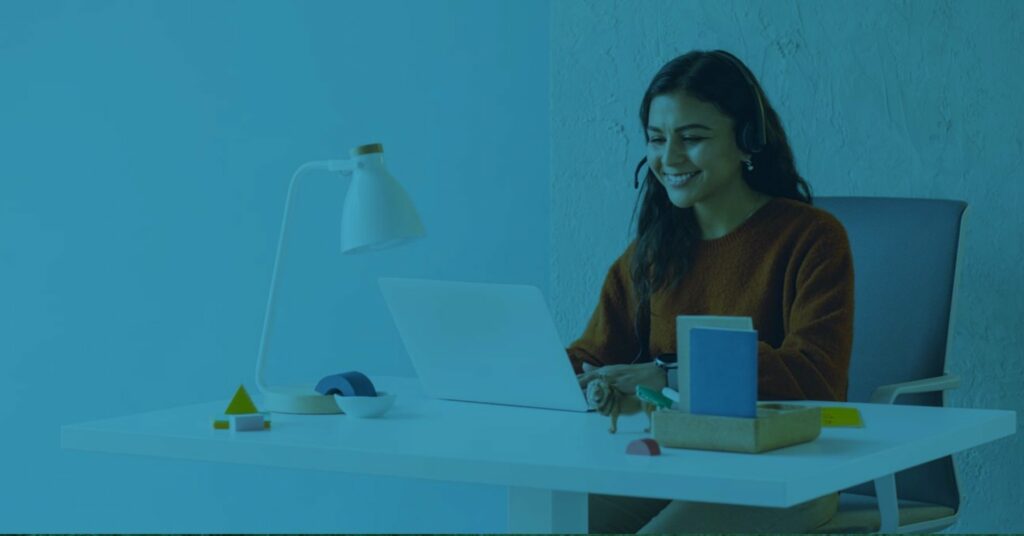 The endless elevator music while waiting to be connected with a customer service representative – we've all been there. It seems like, more and more, companies are either outsourcing their customer service process or automating it. While these approaches may save time and money for the companies, they tend to create poor and often complicated customer experiences. In a crowded GPS fleet management marketplace, Zubie knows that an excellent experience can create customer loyalty, which is why we focus on creating a simple, helpful process.
To dive deeper into how Zubie's fleet tracking customer service works, we sat down with Zubie's own Customer Success Manager, Sarah Spencer, to gain some insight into what she and her team hear from customers.
How is the Zubie support team set up to help customers with their challenges? 
The Zubie Support team is broken down into two categories: Technical Support and Customer Success. The Support team helps clients with troubleshooting devices, navigating the web portal, and making sure that all questions and concerns are resolved in a timely manner. Our Customer Success team is focused on ensuring a successful journey using our product to optimize your business.
What is the most frequent challenge you have to deal with?
The one that comes to mind lately is the sunsetting of some of the cellular networks. Zubie has been around since 2012 and when we started we only had 2G or 3G devices available. We upgraded our hardware to 4G technology a couple years ago – the 4G network will be around for another decade, so that gives us great longevity. But customers on our legacy plans need to upgrade hardware to stay current since the 2G and 3G networks are being shut down by the cellular carriers. Our Customer Success team helps with that transition. Obviously, it's not us shutting down the old technology networks, but we hold ourselves accountable for making sure our customers know exactly what they need to do to avoid business interruption.
What type of feedback do you hear on customer service? 
We love our customers and, more importantly, we KNOW our customers. The Customer Success team works diligently to build a rapport with each customer. We take pride in learning their business and catering to each customer's individual needs. We are not a one size fits all company – it's one of the things we pride ourselves on. There are plenty of huge technology companies where telematics or GPS tracking are a small part of what they do, but they share a corporate customer service team, so they feel like they're being dumped into a massive call center. That's not us! Our team has names, families, lives, and they live here in the US. And they know our product intimately.
So – with that said, 99.9% of the feedback we get is positive. But when a customer has a problem, we see it as an opportunity to better understand our customers' needs. Many times, a customer will identify a problem that leads to an upgrade in our products, so we love hearing feedback – positive or otherwise.
Also, making sure our customers are set up for success from the beginning is key. Our customers range from rental operators with thousands of vehicles to small fleet operators with four or five vehicles, so we cover a wide spectrum of businesses. Once our team understands how our GPS tracking solutions are solving their problems, we make sure their business is set up for success, including which insights and reports are most visible and when they should use them.
What's the first word that comes to mind when customers think of Zubie? 
Responsive. At Zubie, we are obsessed as an organization with the idea of making everything "simple", and that goes from our hardware installation to using our software to solving customer problems. Overwhelmingly, the customer's reason for choosing Zubie is not only because it's simple and easy to use, but also friendly, accessible customer service. Customers know that whenever they need support it is convenient for them.
We strive for quick response times and fast answers to any questions, bypassing the usual frustrations of customer service. Responsive and reliable helps support successful fleet management, whether you have questions about using your Zubie software, installing the hardware, or upgrading your technology, you can rely on our knowledgeable support teams to resolve your issues efficiently.
How is Zubie's customer service different from other providers? 
As companies try to be more efficient, many have gone to support via live chat and FAQ sections. Getting to a human has become increasingly difficult.
Zubie offers one-on-one strategic account management with a dedicated Customer Success team member. We are there every step of the way to ensure account setup, employee training, quarterly check-ins, and the Customer Success team is determined to ensure customer satisfaction and aid in the journey to successfully using our platform to optimize their business! Of course, if you want to do an online chat, we have that available as well. And, of course, we have a vast array of helpful articles and FAQs along with a great support team to assist. For Premium tier subscriptions, a dedicated Customer Success Manager is assigned to your account. In addition, this is available for customers with 15+ vehicles. Ultimately, if you're a company that wants white-glove experience, we can deliver. But if you want a DIY experience, we can deliver that as well.
What options do customers have for support? / Where is the support team located?
Our team is available Monday – Friday from 8 am – 5 pm CST. We are located in Minnesota, home of the Mall of America! We're available to assist via live chat, phone, or email for our standard and premium subscriptions. Customers can visit the Zubie Help Center 24-hours a day for any questions about Zubie Fleet Connect, Zubie Rental Connect, or Zubie Asset Trak.
Live chat 
The live chat feature is available during business hours on the Zubie web portal. Simply log in to your Zubie account and begin chatting with a Zubie support team member to quickly get your questions answered. Utilizing live chat is a great way to get into contact with Zubie quickly.
Phone 
To talk with the Zubie Support Team, call 844-469-8243. Our team is based in Minnesota and are available between 8 am and 5 pm CDT Monday through Friday. You can also leave a message outside the hours available and a support team member will get back to you to assist with your request.
Email 
Submit a request here in the Zubie Help Center. After submitting your request, a Zubie support team member will reply as soon as possible to resolve the issue. An added benefit of this support is the option to add attachments to your request.
Looking for support? Reach out to the Zubie support team here.