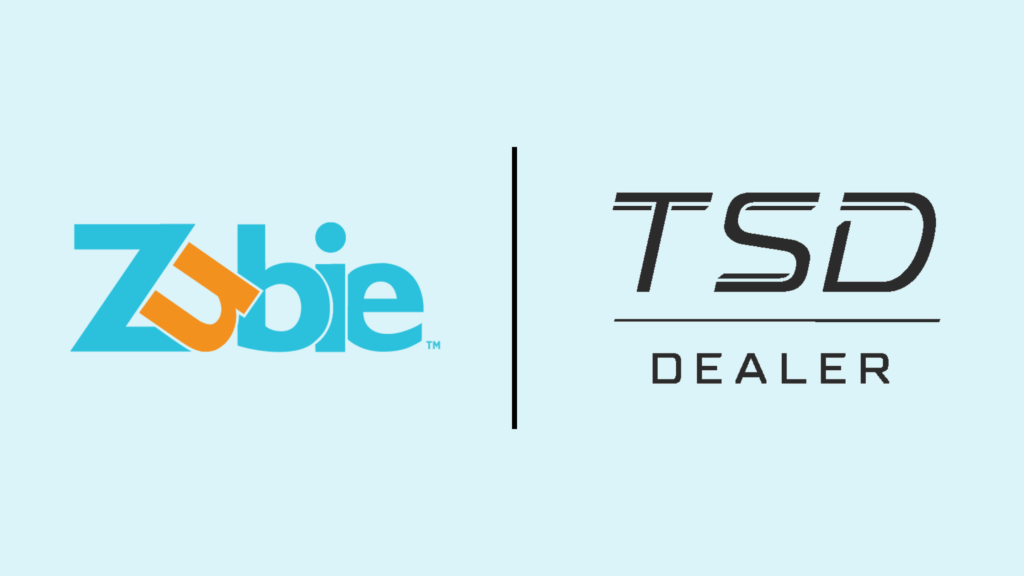 BLOOMINGTON, Minn., June 20, 2023 — TSD, the world's largest rental management system, and Zubie, a leading provider of telematics solutions, have announced the expansion of their strategic partnership. Building on their successful collaboration in the rental management sector, the two companies will now integrate Zubie's telematics capabilities into TSD's dealer management system platform. This expansion will provide an integrated telematics experience for TSD's dealer customers, further advancing the vision of connecting every car in operation today.
With this enhanced partnership, TSD's dealer management system platform will benefit from the same comprehensive telematics support that TSD's rental operators have already enjoyed on its TSD RENTAL platform. By leveraging Zubie's cutting-edge OBD telematics and Asset Trak capabilities, dealerships will have the power to effectively manage their entire fleet from a single connected platform.
Dealership operators can now seamlessly track the location and status of their courtesy vehicles and shuttles using Zubie's robust telematics solution. Zubie's deep API integrations will facilitate real-time fuel level and odometer readings, GPS location tracking, and expedite the check-in and check-out processes. With this advanced technology, dealerships will always be informed of their vehicle's whereabouts and readiness for the next customer. Furthermore, customers will have the ability to establish unlimited geofences, ensuring compliance with each dealership's policies. Asset Trak also provides a powerful platform for managing on-site transport vehicles, such as golf carts or buses, enhancing overall operational efficiency.
"We're thrilled to expand our partnership with TSD," said Chad Caswell, CEO of Zubie. "At Zubie, we take pride in offering the most advanced telematics capabilities available in the daily rental, long-term rental, and dealership courtesy vehicle markets. This expansion into the TSD DEALER platform allows us to scale our reach with dealerships and further streamline fleet management capabilities."
Shawn Concannon, President of TSD, expressed his enthusiasm about the extended partnership, stating, "We've witnessed positive results on the rental side of our Zubie partnership. Introducing Zubie's industry-leading telematics solutions into the dealership space was a logical step for us."
With TSD and Zubie's expanded partnership, the automotive industry can anticipate accelerated progress towards a future where every vehicle is seamlessly connected and optimized for operational efficiency. This collaboration signifies a shared commitment to empowering businesses with advanced tools to manage their fleets effectively.
About TSD:
TSD designs and develops fleet mobility solutions for dealerships, auto manufacturers, public auto groups, and rental companies worldwide. Our solutions are used across 80 countries and six continents. Every day we help over 10,000 dealerships and 2,500 car rental companies improve their operations. Many of the metrics, operational patterns, and subsidy patterns used in the industry today were created by the TSD team. For more information on getting started with TSD, contact sales@tsdweb.com or visit www.tsdweb.com.
About Zubie:
Zubie is a leading provider of connected-car solutions, offering advanced telematics capabilities that enable businesses to optimize their fleets' performance and enhance overall operational efficiency. Zubie's robust suite of features and powerful API integrations make it a trusted partner for the daily rental, long-term rental, and dealership courtesy vehicle markets.
For media inquiries, please contact:
Nick McGuire
Director of Marketing
Zubie
Nick.McGuire@Zubie.com
612-276-6303