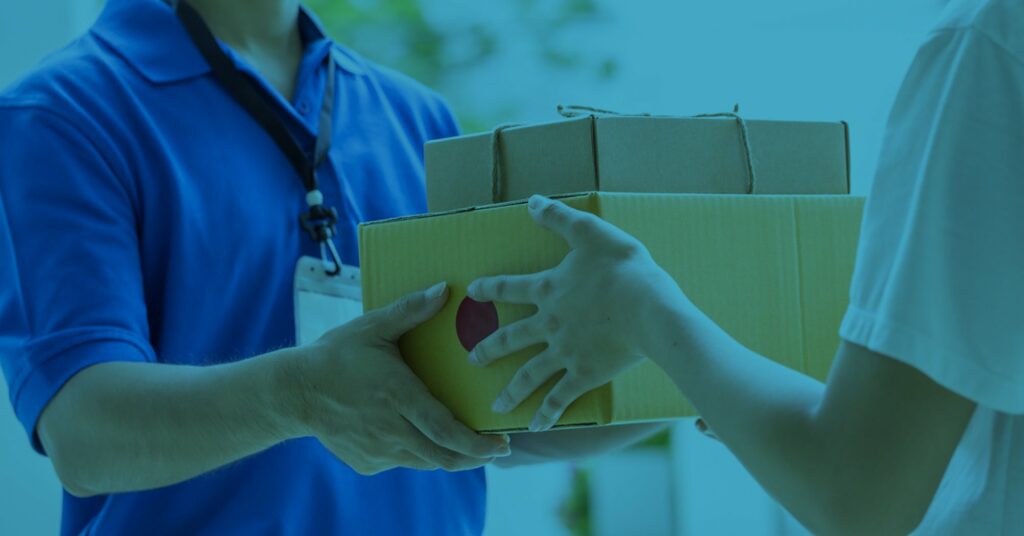 As a business owner, your top priority will always be the company's bottom line. You want to ensure you continue to make the most of your financial investments in the business. When it comes to your cannabis dispensary or business, you want to protect all of your assets.
If you have one or more vehicles for your cannabis company, you need to keep them secure. The good news is that Zubie can provide you with exactly what you need for vehicle security. Detailed below are seven key reasons you need to have a proper vehicle tracking device for each car or truck.
It's Required By Law in California for Cannabis-Related Vehicles
If you're operating a dispensary in the state of California, or many other states with the same regulations, take note. It's required by law that any commercial vehicles for your business be equipped with and continuously operate a proper GPS tracking device.
State governments wants to do whatever it takes to curb the development of the black market for cannabis. The unfortunate truth is that legal dispensaries are at risk of being attacked by representatives of that black market, and vehicles transporting your product or cash are easy targets.
With proper GPS tracking, you not only deter potential threats, you can monitor the safety of your merchandise at every leg of its journey as well. After all, the California cannabis market is a prosperous and growing one.
Don't worry if you don't live in the state of California, though. Experts predict that more and more states will continue to legalize cannabis throughout the future. If that happens in your state, don't be surprised if the law requires you to invest in GPS tracking for your commercial vehicles, too.
Document Your Cannabis Courier Drivers' Movements
Another significant benefit of investing in vehicle tracking devices is accountability. In the past, employees who transported products or services couldn't be tracked. With a GPS tracker installed, you'll be able to tell if one of your drivers even takes a five-minute break.
Keeping your employees accountable is a great way to maintain profits for your cannabis business. Idle employees can lead to late deliveries, which damage your company's reputation in a competitive market.
Keeping your customers impressed and happy with your service is the best way to establish loyalty to your business's brand. That's why Zubie prioritizes driver efficiency tracking.
By keeping track of your drivers' movements, you'll be able to tell if they're taking any detours during their delivery route. If your drivers are taking advantage of their deliveries to run their own errands, for instance, you'll notice.
More than that, you'll be able to ensure they're safe and protected along their routes. Remember that their well-being is just as important to the profitability of your business as the vehicles themselves.
Don't Underestimate the Value of Real-Time Location Tracking
Modern GPS tracking systems only continue to become more and more accurate. Today's real-time GPS tracking technology shouldn't be undervalued.  Real-time GPS tracking will help you monitor your employees' every movement. In addition, it's important to keep an eye on your commercial vehicles in the case that they break down or need servicing. You want to be able to have accurate and immediate updates for every delivery.
Real-time GPS tracking can even alert you upon the driver's arrival and/or departure at his or her destination. This notification system is great to keep business owners like yourself in the loop every step of the way.
For that reason, you should ensure that you only invest in GPS tracking technology that is successful with real-time updates. That's why Zubie is the most reliable GPS tracking system on the market. You can trust that Zubie will keep your employees, merchandise, and keep deliveries on track.
Deter Potential Thefts or Vandalization
No matter what you're using the vehicle for, GPS tracking can help deter crime. This is true, in particular, if your GPS and alarm system is visible and obvious on your commercial vehicles.
Often, petty thieves won't bother with a commercial van that clearly could get them in trouble. Even if they do manage to get it off of your lot, GPS tracking will help authorities find the lost asset in no time.
People with malicious intent won't take such a risk if your company vehicles are so well-protected. This is invaluable since any kind of vandalism, damage, or theft will cost your company.
Consider the following statistic about vehicle theft throughout the United States. It suggests that in the single year of 2018, vehicle theft cost the country around $6 billion.
You don't want to allow thieves any opportunity to profit from your cannabis business's assets. As a result you lose out on the financial investment you made to keep this business going. Instead, invest in a reliable GPS tracking system today.
GPS Tracking Can Lower the Cost of Your Insurance Policy
With proper GPS tracking, your cannabis company has a better chance of negotiating better insurance rates. Today's insurance companies want to know that businesses like yours are taking every precaution. They want proof that you're doing whatever you can to avoid thefts or damages to your financial assets.
Don't underestimate the financial value of investing in modern GPS tracking systems. Auto insurance companies will appreciate the data that proves your drivers are taking care of your company vehicles.
With GPS tracking, commercial drivers are more aware and held accountable for their actions. That can comfort insurance companies who want to minimize the potential damage that occurs with negligent drivers.  Driver scorecards and vehicle alerts can notify you when speeding, hard breaking and swift turns happen which is outside of normal driver behaviors.
Take the time to work with your insurance company regarding your policy. There's no need to overpay if you're already investing in the safety and protection of your company vehicles. For more guidance, check out how we can help you with your auto insurance after investing in GPS tracking.
Make the Most of Available Analytic Data
One significant reason to invest in GPS tracking technology is that of the available analytic data. Over time, your GPS tracking system will gather a significant amount of data on your business and its deliveries. You can then make the most of that available analytic data.
That date can be used to improve business operations throughout the future. Perhaps you learn that certain times of the day have less traffic to slow your deliveries. Perhaps you will notice that certain employees take breaks during their deliveries on a consistent basis.
No matter what kind of insight your GPS tracking system brings you, take it seriously. There's no need to be complacent when it comes to running a cannabis business. If you want to stay relevant to local market competition, you'll take full advantage of the analytic data to increase profitability.
Invest in a Reliable Vehicle Tracking Device
At this point in the article, you have a thorough understanding of how GPS tracking can benefit your cannabis company. You don't want to leave your fleet of vehicles unprotected. That's why you're ready to invest in a proper vehicle tracking device for each car or truck.
Be sure to buy your GPS tracking devices from a reliable provider. There's no need to invest in technology that will be outdated again within the year.
Rather, invest in vehicle tracking technology that has a proven reputation. In fact, that's where Zubie can come into play.  We prioritize helping business owners like you protect their financial assets. We want you to feel secure in the value of your company vehicles, even if something does happen to them.
For that reason, we encourage you to browse through the rest of our website today. On our blog, you'll find the latest and greatest trends in GPS tracking and even vehicle maintenance. To start, check out more details about our GPS tracking systems available for your commercial fleet today.