Be There, Anywhere
Zubie is an easy-to-use GPS tracking system for fleets large and small.
Real-Time Location Tracking
Want to know where a fleet vehicle is at any time? Quickly locate your vehicles and drivers on the Zubie Fleet Connect Live Map on your smartphone or PC. Know if a vehicle is en route or parked, and the direction they are currently driving.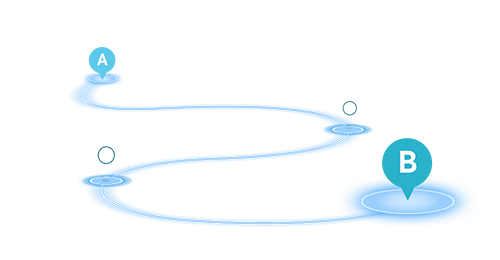 Trip History
Never miss a trip your drivers take in your work vehicles. View all trips taken by each vehicle, including the start/end time, exact route the driver took, mileage, driving habits and more. Make sales reporting and tax filing easier.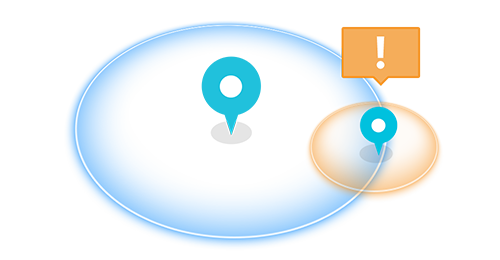 Place Alerts
No need to ask drivers when they've arrived at a certain location. Get an automatic notification. Create geofencing alerts to know when a fleet vehicle has comes or goes from a common location like the office or warehouse. Impress customers with accurate arrival time estimates.
With an easy-to-install device and simple interface, you'll be in business fast:
Complete history of fleet vehicle trips including start point, destination, stops, itinerary and trip length
Identify which vehicle is the closest to an address
Street-level Google Map views allow you to drill down for greater detail
Merge small trips to make reporting and trip organization easier
Determine the direction a vehicle is driving on the map
Know if a fleet vehicle is en route or parked
Create unlimited Geofencing alerts to know when vehicles arrive or depart a common location
Export trips to CSV file or directly to Google docs with IFTTT recipes
No expensive hardware required – just plug the key into the ODBII port of the commercial vehicles you want to track, and you're good to go.  Fully compliant with original vehicle manufacturer warranty and vehicle insurance policies.

"As a business owner safety and analytics are very important to me.  I was frustrated when I could not find an easy to use solution to manage my fleet.  For years I used a GPS tracking system that was complicated, had poor reporting, and was impossible to figure out.  During a lengthy search for a progressive alternative I found Zubie.  I was blown away by the amazing user interface, safety reporting, driver alerts, ease of use, and mobile
capabilities. I can honestly say that Zubie has changed the way we do business.  For example we now post driver scores in our break room for all to see.  It has created a culture of safety and an awareness that we did not expect.  The competitive nature of our employees, and wanting to be #1, was amazing.  I highly recommend Zubie to anyone that asks."
– Michael Crafton, 360 Services