Zubie Family Plan:
Plug in to peace of mind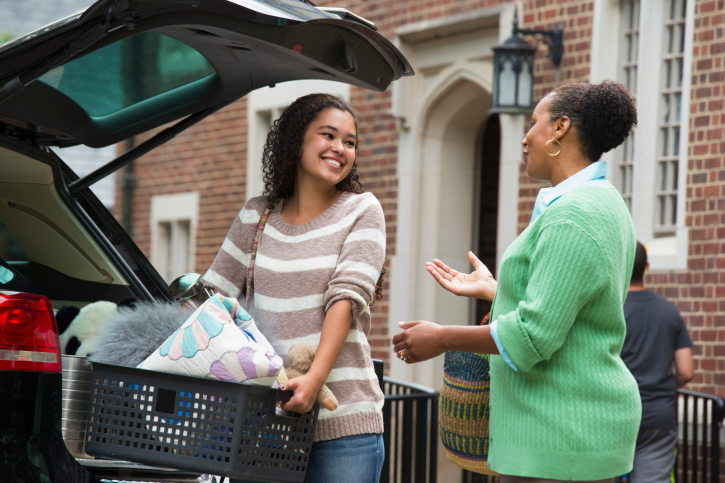 Keep your family together
on the road.
Keep all of your drivers and cars protected, whether you're at home or hundreds of miles away. Receive alerts about your loved ones' location, unsafe driving events, and vehicle health.
Zubie gets along with everyone.
We know how important it is to keep your family safe, and protecting your loved ones just got as easy as "connecting" with them.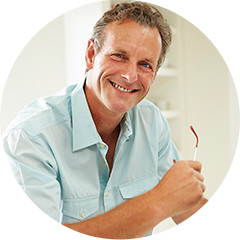 Dad
"It's good to know that Zubie has my family's back…and my wallet's. The driving score lets me know who needs a little more time with me in the passenger seat. Plus, I can stay ahead of any maintenance issues so my girls don't get stranded."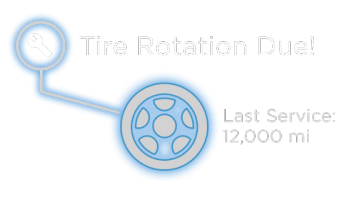 Mom
"Keeping up with my family's busy schedule can cause major stress. Zubie lets me know when my kids leave for soccer practice, and if my elderly dad got home safely."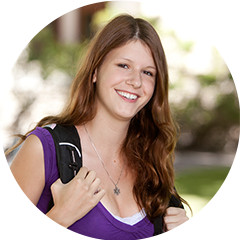 Jessie
"I love telling my parents 'I told you so!' They can see that I am where I say I am, and don't have to embarrass me with constant calls and text messages.  The Zubie Teen App gives me confidence I am becoming a better driver."
Always on and always aware.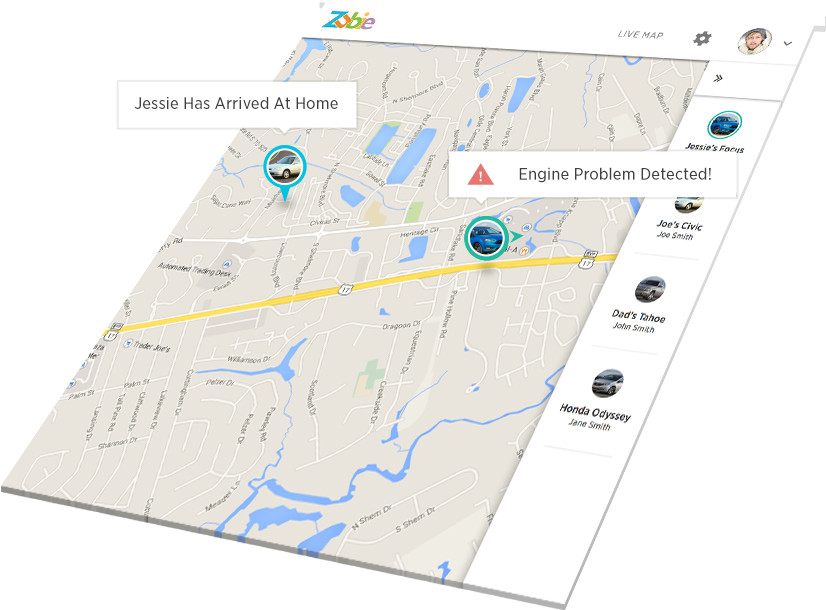 PROTECT
Coach teen drivers and be alerted of bad habits like speeding and hard braking. Monitor your elderly parents with geo-fence alerts in case they get lost.
DETECT
Zubie translates engine codes and warns you of low battery voltage before it's too late. Estimate repair costs before going to the mechanic.
LOCATE
Locate your loved ones 24/7! Receive alerts when they come and go from common places like school, home, or work.
SAVE
Drive smarter and more efficiently.  Locate the cheapest gas near you with the fuel finder. Use Zubie Perks to save money on insurance, maintenance and more.
Works with most gas powered or hybrid cars made in 1996 or newer.
Zubie Family Plans must be activated under the same account.
See if your car is compatible.