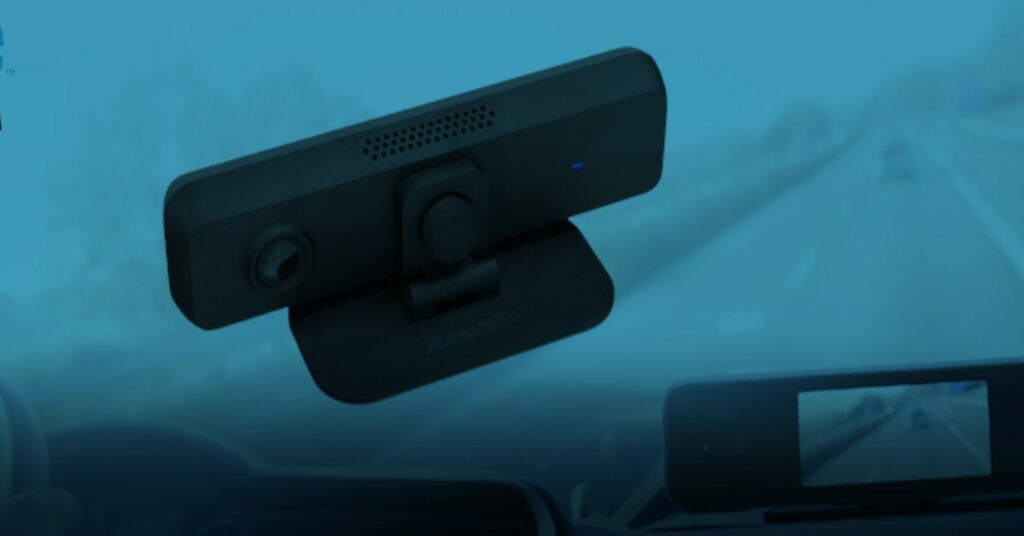 The telematics industry is progressively pushing to be in the forefront of technology. The future of fleet management is the Dashcam, which fuses video with telematics. It combines the value of telematic-based fleet management and the confidence of video tracking and driver monitoring, all in one device.  As they say, "A picture is worth a thousand words".
Like most things, you get what you pay for, and the same goes for Dashcam devices. Prices for Dashcam can range from $50 for a simple consumer-grade unit to up to $500+ for a system with integrated IoT capabilities, and it's vital to know your budget when shopping.  Keep in mind that a higher price tag means a richer, business-oriented feature set with greater longevity so investing in a quality Dashcam can save you money in the long run. We've compiled a list of the most important things to look for when you're shopping for a Dashcam, and more specifically, what Zubie Dashcam offers. 
Here are a few things to consider when purchasing a Dashcam:
Is the device designed for consumers or business operations?
Dashcams designed for commercial use, and specifically multi-fleet use, will have different features and capabilities than a Dashcam for a personal vehicle. For commercial fleet management, you need a device that will track vehicle data such as mileage, driver performance, location and vehicle health. 
How Zubie Dashcam is designed:
Zubie Dashcam is designed for commercial and multi-fleet use. From delivery and security to the shuttle bus and luxury transport, Zubie Dashcam includes everything you need to track and view your vehicles, keeping your employees and passengers safe and on track. Zubie Dashcam monitors both the road and the vehicle cabin to protect against distracted driving and keep passengers, pedestrians, and drivers safe.
Why it's worth the investment:


Dashcam for commercial use gives you a complete fleet management solution. By investing up front, you will get a device that includes HD video for both road- and-cabin-facing, 24/7 GPS tracking, built in OBD-ll telematics, and automatic cloud upload of accidents or erratic driving events. All of these features you are paying for are necessary for optimizing your fleet and business and getting video insights of what occured. 
Is Camera Quality Important to You?
Arguably the most important part of the Dashcam device is the camera, and knowing what quality and resolution it has makes a difference. Camera quality can range from 480p to 1296p. Purchasing a lower quality Dashcam will result in lower video quality, which means you may be missing features like nighttime image capture. 
Zubie Dashcam camera quality:


Zubie Dashcam's front-facing camera records 30 fps @ 1080p, and the cabin-facing camera records 30 fps @ 720p, including (optional) audio capture. The cabin-facing camera includes sensors for low light or night recording. 1080p is on the higher end of quality for cameras. Also, the device includes a 256GB high-endurance SD card, enabling continuous loop recording for up to 60 hours. And not to mention, all driving incidents are recorded and stored in the cloud for playback when an occurrence is recorded.

Why it's worth the investment:


You will have visibility into critical events with automatic cloud uploads including nighttime and dark environment capture. High quality and resolution are needed for seeing exactly what happened during an accident – including license plate numbers of vehicles involved, what was happening inside, behind, and in front of the vehicle. We also automatically record 15 seconds before and after the incident so you can see what exactly happened before, during and after. Without this clear image, the Dashcam cannot assist in insurance decisions or validate what the driver stated happened. Being able to correlate video and telematics data including hard braking, speed or acceleration builds a stronger case. 
What it Takes to Installation the Device?
How long will it take to install? Will I need to hire someone with technical expertise? These are all questions that will need to be considered when deciding on which Dashcam to purchase. Especially since you will most likely be installing devices into most or all of the vehicles in your fleet (which could be a time-consuming task).  
Zubie Dashcam installation process:


Zubie Dashcam is a single piece of hardware, meaning the installation process is simple. The first step is to mount the Dashcam to your dashboard or windshield using a stick-on mount, then plug-in the cord into the OBD-ll port. (There are options to have a Y-Cable that allows the OBDII port to remain open for service) Once the device is plugged in, simply drive the vehicle for 10 minutes and it automatically connects to the Zubie platform. Power and data all flow through a single cable, and the device uses the 4G/LTE network just like Zubie's other devices.  In a lot of cases, in order to get all of this installed, many cameras require multiple connections and pieces of hardware to do what Zubie does in one simple to install unit.

Why it's worth the investment:


A simple installation process saves you valuable time and money. The installation time is under 10 minutes, and no technical expertise is required, which means you can install yourself and don't have to hire anyone. 
How is the Software Integrated?
Zubie Dashcam integration:


In the Zubie platform, the Dashcam is a "first class citizen," meaning that it shares data and a common user experience with a mix of other devices. You'll be able to see vehicles with Dashcams (and their video) alongside any OBD-II or

Asset Trak

devices. Your fleet will be visible to you in one unified view, with no need for separate software or even a separate set of screens within the platform. With Zubie, your Dashcam video is visible from our Live Map and vehicle overview screens. Zubie's Dashcam video is now also available in our mobile application.

Why it's worth the investment:


Just like Zubie's simple installation process, you'll also spend almost no time getting up to speed with video in

Zubie Fleet Connect

. If you are a current Zubie Customer, you will get the same user experience that you're already familiar with. Zubie Dashcam simply adds video viewing capabilities. There's no separate software, no additional installation, one mobile app, and no new screens to figure out. Everything is right where you expect it.
The best part about all of this, is within 7-10 minutes, we can show you a demo of the solution in action and demonstrate how we may possibly help you gain better insights into your fleet.