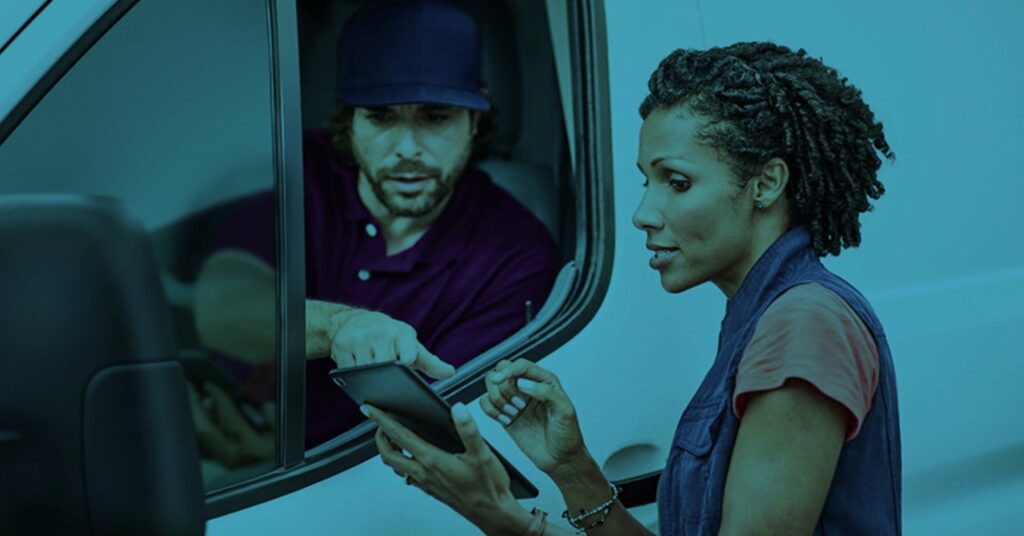 Fleet operators have a few core things they need to consider when selecting a fleet management tracking solution to help their business. We've compiled our recommendations into this free white paper that highlights what we believe are the most important elements in that decision. That said, we asked our front-line staff to share some of the insights they most frequently hear from businesses out there using the Zubie GPS Fleet Tracking solution. We asked the team to share feedback from customers on their favorite features and the things that differentiate Zubie from other GPS Tracking providers. Here is what they had to say:
Customers' Favorite Features 
Battery Backed Devices
People don't like to be tracked – and they especially don't like KNOWING that they're being tracked. One of the simple challenges fleet operators face is simply ensuring the device stays plugged in. Zubie puts thought into every detail when designing its features and always thinks of what could be most useful to the customer. Zubie's fleet tracking solves the complexity of fleet management, optimizes your business, and can save you valuable time and money. But what are the specific features that customers love? Zubie Account Executive, Nick Thorp, frequently receives customer feedback about our battery backed capability:
"Customers are always expressing their satisfaction with the battery backed devices and the ability to keep track of them after they have been unplugged. This feature gives fleet managers peace of mind that even if the device is detached, the GPS tracking will still be reliable."
Automatic VIN and Serial Number
Another feature our staff hears a lot of buzz about is our automation, specifically around the installation, removal, and swapping of devices into new vehicles. For fleet managers who find themselves frequently adding and removing devices for whatever reason, the fact that the vehicle's information is automatically uploaded into the Zubie software means eliminating the tedious manual input that can often result in errors.
"The VIN and Serial Number automation — it's a feature that works behind the scenes — we like to say 'automagically'," explains Account Executive CJ Lundberg. "Just as with your iPhone or computer, the user doesn't know every detail about how they work; and they don't want to. They're just glad it functions and makes their life easier." 
When you install the device in a new vehicle, you will receive an email notification letting you know that the Zubie hardware was moved and a new vehicle will automatically be created in your account. Fleet managers then have the ability to personalize the vehicle by editing the vehicle settings.
New Vehicle Creation
Zubie prides itself on creating a piece of functionality that makes fleet tracking as simple as possible. Since it's common for fleet managers to need to transfer their tracking devices from vehicle to vehicle, Zubie makes sure that their device is transferable. When transferring the Zubie hardware, you do not need to reactivate or add a new vehicle in the Zubie App. Simply plug in the key in your new vehicle and take a drive. The app automatically creates a new vehicle for you. You can then customize the vehicle nickname, primary driver, odometer reading, and more in the Vehicle Settings. It's as easy as our tagline — "Plug in. Connect. Go."
"This is another piece of software magic customers seem to love," said Account Executive Mark Fischer. "They appreciate how easy it is to add and customize a vehicle, and they can do it in less than 10 minutes right from their phone."
Driver check-in 
The Driver Check-In feature allows alternate or secondary drivers to 'check-in' to a vehicle before using it for a trip or route. Drivers can check-in using the Zubie Crew mobile app by selecting a vehicle on the Vehicle listing screen. If drivers don't have access to the Zubie Crew mobile app, the Zubie Check-In Kiosk web app is another option for drivers to check-in and for fleet managers to check on their drivers.
Account Executive Nick Thorp said, "With only a few steps on the mobile app, the driver check-in feature is an efficient way for drivers to check-in with fleet managers before they begin their route."
Zubie's Differentiator — SIMPLE!
Of all the feedback we receive, the real Zubie differentiator boils down to one word — simple.
"I think simple is the most frequent word I hear used among our customers," said Sarah Spencer, Zubie's Customer Success Manager. "Even when someone contacts me with something they think is challenging, at the end, it's always, 'Oh, that was simple!'."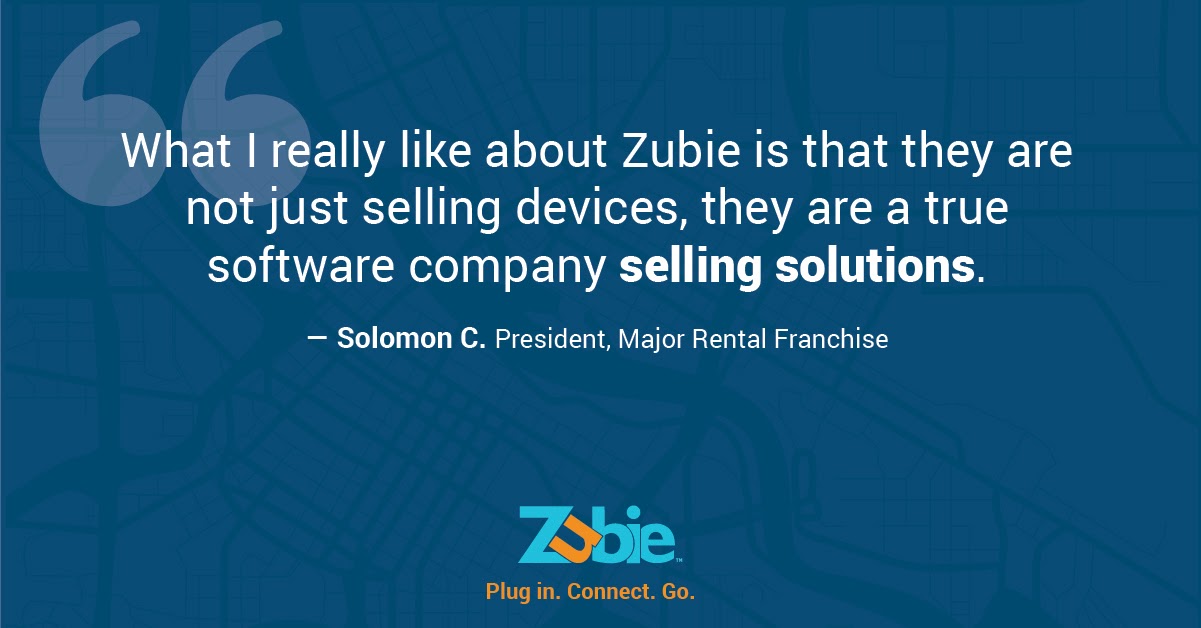 At Zubie, we're obsessed with making our fleet tracking simple in
every way possible – from installation to using our software to make business decisions, even pricing! We know running a business takes a lot of hard work, so our goal is to make it simple for you to use our software to identify ways to improve your business.
Simple pricing. Zubie's flexible pricing plans with no hidden fees make it easy to choose the best plan for your business. On top of this, Zubie offers a free trial and a 30-day money back guarantee.
Simple to install. It only takes 30 seconds to install Zubie's fleet tracking device. After you quickly install it, drive the vehicle for two or three miles and you're ready to start tracking. And, since the device is not hardwired, switching the hardware between vehicles is quick and painless. Zubie's devices work with a wide variety of vehicles from 1998 and newer, meaning you won't run into issues with older vehicles.
Simple to use. Zubie's software is clean, intuitive, and easy to use. Our dashboards are easy to read, and our software helps you quickly identify problems and opportunities, giving you clear insight to make the right business decisions.
Simple to integrate with other applications. Zubie ZinC API allows businesses to interact with Zubie data in their counter system. You can use the REST web services to pull location, health, trip data. Or use our Webhooks to get notified about critical events in real-time.
Ready to make fleet management simple? Explore Zubie Fleet Tracking and learn about how Zubie can optimize your business.