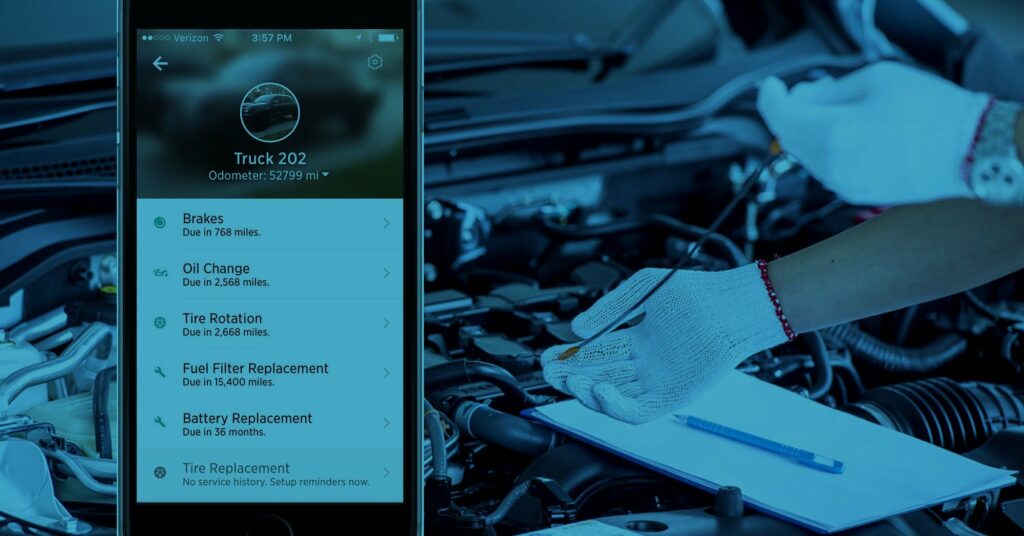 All of us drive incredibly complex – and often expensive! – pieces of machinery, but few of us understand how to get the most of our investment. Zubie started with a focus on safety, with features such as location tracking, diagnostics and driving alerts. Later, we broadened our offering with deeper insights into maintenance and driver performance, including factors that increase wear & tear, like hard braking and idle time.
Managing ongoing maintenance has always been a challenge for both individuals and fleets. Unless there's a check engine light or TPMS indicator telling us about an impending need, many of us (privately or as businesses) simply don't check our maintenance schedules except by chance.
Zubie's maintenance reminders track your car's essential service needs and remind fleet managers when they are due via email or mobile notification. Since Zubie is aware of your mileage, activity and driving habits, the reminders are smarter and perfectly timed to your exact driving needs. Interactive reminders allow you to flag completed tasks if you've been proactive. A service diary tracks all your maintenance in case its needed for reference, such as when you sell your car.
Additionally, with the launch of Zubie Smart Maintenance, fleet managers can have access to seamlessly book service appointments nationwide through a network of trusted providers at an average savings of 26%. And while Zubie's platform can recommend maintenance based on best practices, Smart Maintenance includes each OEM's specified service schedule, for even closer tracking of vehicle service requirements.
Between maintenance reminders and Zubie Smart Maintenance, fleet managers can now identify, track, solve, and pay for maintenance issues all in one place, giving them the information they need to make the best decisions for their business.